About Us
Ballentine Pediatrics offers compassionate attention to each family and their individual needs through a Board Certified Pediatrician, Dr. Karen Pollock and our Certified Nurse Practitioners, Amanda Slater and Lane Bowen.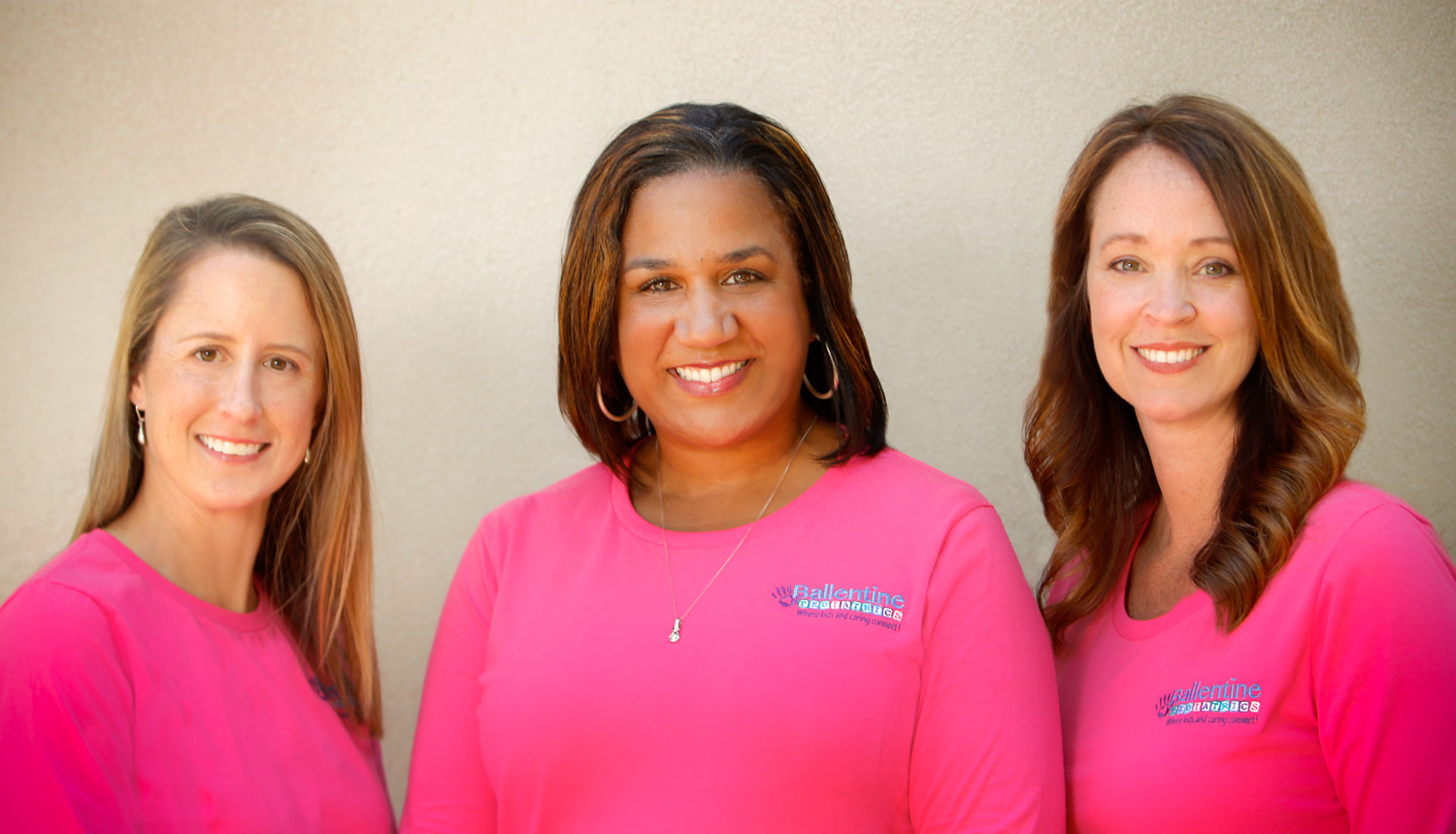 Our Beliefs:
1: "And the prayer offered in faith will make the sick person well." James 5:15
2: "Let the little children come to me, and do not hinder them, for the kingdom of heaven belongs to such as these." Matthew 19:17
3: "Children, obey your parents in the Lord, for this is right. Fathers, do not exasperate your children; instead bring them up in the training and instruction of the Lord." Ephesians 6:2,4
4: "Train a child in the way he should go, and when he is old he will not turn from it."
Proverbs 22:6
Mission Statement
Ballentine Pediatrics was established in 2008 under the loving guidance of Dr. Deanne Geurkink. We will continue to flourish and uphold her high standard of care and are committed to providing the highest quality of pediatric care for children from birth through young adulthood. We offer a family friendly Christian oriented environment and strive to treat all of our patients with respect, conduct ourselves with dignity and always strive to maintain a solid relationship between our staff, our patients, and our community.
Our goal at Ballentine Pediatrics is to be a resource to parents for ongoing education as well as an advocate for the health care needs of their children.